ITS Science Phils., Inc. is the authorised distributor of Thermo Fisher Scientific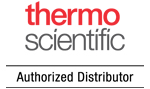 We are pleased to announce that as of 1st March 2023, ITS Science Phils., Inc. has entered into a new distributorship agreement with Thermo Fisher Scientific Inc., the world leader in serving science.
Thermo Fisher Scientific Inc. has appointed ITS Science Phils., Inc. as the authorized distributor for its Chromatography & Mass Spectrometry portfolio in the Philippines, excluding the Trace Elemental Analyzer product.
This partnership will enable customers in the region to have access to Thermo Fisher's advanced analytical technologies and solutions, backed by ITS Science Phils.'s strong local expertise and support. We are committed in providing exceptional customer service and support and we are confident that our customers will benefit greatly from the expanded portfolio of high-quality products and services that will be available to them through this new partnership.
We look forward to working with Thermo Fisher Scientific Inc. and continuing to provide you with the best products and services available. If you have any questions or concerns, please do not hesitate to contact us at info@its-sciencephils.com.
Thank you for your continued support and business.
About Thermo Fisher Scientific
Thermo Fisher Scientific Inc. (NYSE: TMO) is the world leader in serving science, with annual revenue of approximately $40 billion. Our Mission is to enable our customers to make the world healthier, cleaner and safer. Whether our customers are accelerating life sciences research, solving complex analytical challenges, increasing productivity in their laboratories, improving patient health through diagnostics or the development and manufacture of life-changing therapies, we are here to support them. Our global team delivers an unrivaled combination of innovative technologies, purchasing convenience and pharmaceutical services through our industry-leading brands, including Thermo Scientific, Applied Biosystems, Invitrogen, Fisher Scientific, Unity Lab Services, Patheon and PPD.
For more information, please visit www.thermofisher.com.
About ITS Science Phils
ITS Science Phils. is a business division under ITS GROUP which ranks regionally as a leading provider of scientific solutions. ITS GROUP has more than 45 years of experience in providing a comprehensive range of products and solutions in the scientific and medical industry. Our scope of business covers Analytical & Chemistry, Life Sciences, Pharmaceutical, Animal Facilities & Research and Laboratory Infrastructure. We are your partner to one-stop laboratory solution needs.
For more information, please visit www.its-sciencephils.com.
ITS Science (Phils.) Inc

3434-C, C. Raymundo Ave., Rosario,
Pasig City 1609, Metro Manila, Philippines.
Tel: +63 2 8640 1363
Fax: +63 2 8641 3186
Email: info@its-sciencephils.com